Since a customer is looking into upgrading his WISE 1.1 installation I was asked to confirm the availability of active directory as a userbase in WISE 1.3.
The short story: confirmed.
But seriously… I put up a win2003 Server out of the box on a VM and added a group wiseuser as well as a new user michaelmaass to the directory.
After installing WISE 1.3 build June 2nd 2009 (in this case on the same machine) I was able to add an additional Account (aka userbase) to the WISE usermanagement.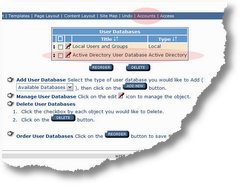 There is an option of three types.
WISE Userbase
LDAP
Active Directory
I chose AD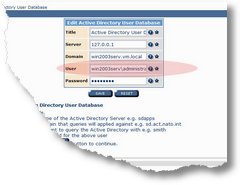 and ended up being able to assing WISE Roles (Siteadmin, Manager, User) to these on a WISE container.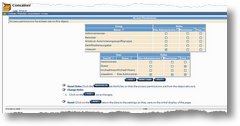 So for starters this looks like a winner in Single Sign On. We now only have to do all the usermanagement in active directory and make heavy but structured use of hierarchical grouping.
as allways: WISE things to do….